We invite you to learn more about London, the city where Huron University is located.
In this blog, you'll find information about the benefits of its location, the places you should visit and the activities you can do during different seasons.
Information about London, Ontario
London, located in province of Ontario, has about 383,822 inhabitants and is considered the eleventh biggest city in Canada. The city has more than 40 parks that make up 100 square kilometers around the city. It takes about 20 minutes to get from one end of the city to another by car. London has more than 1,200 businesses related to art and culture, and 1,800 non-profit organizations.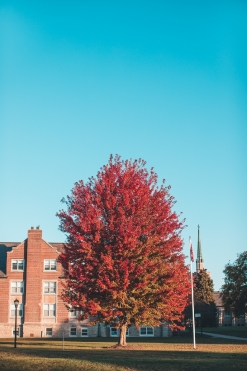 Location & Transportation
London's location is ideal because it's a two-hour car ride from Toronto, Detroit, and the Niagara Falls. There are many comfortable and safe trains and buses that will take you to those cities, among others.
It's very easy to get around in London, thanks to the public transit system. The London Transit Commission sells daily, monthly and annual passes. Tuition to Huron, includes students' bus passes, so you won't have to worry about getting around.
Fourteen trains circulate through London daily, with destinations to Montreal, Toronto, among other cities.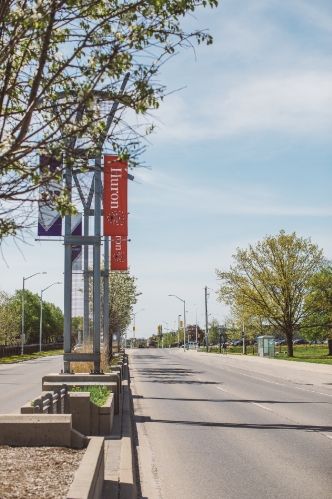 The Weather in London, Ontario
In Canada, you can experience four seasons: summer, spring, fall and winter. In London, summer tends to be hot and sunny, while winter is dry, clouded and windy.
Throughout the year, temperatures can vary between -9 degrees Celsius and 27 degrees Celsius; temperatures rarely fall below -18 degrees Celsius and rarely rise above 31 degrees Celsius.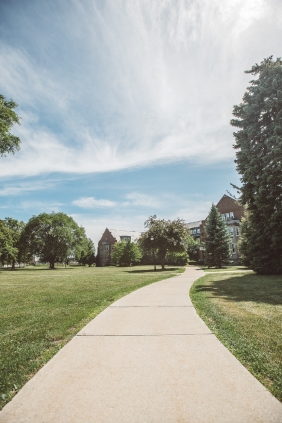 Places to visit in London, Ontario
London offers various activities and tourist attractions, as well as a variety of things to do during the different seasons.
The Victoria Park is the perfect place to meet up with friends. It measures out at 7.3 hectares long and has lots of monuments and areas to play sports. Make sure you learn about the different events held in the park to get more involved with the local London community.
In London, you can find many different history and art museums. The Museum of London has more than 45,000 artifacts.
The Archeological Museum of Ontario, the Museum of the Royal Regimen of Canada and the Museum of Medicine are other interesting places to visit.
Throughout the year, many events are held in London: Sunfest is a a food, culture and music festival that is held every year in July and is one of the biggest in Canada.
If you love food, don't miss out on the London Ribfest in August.
Love theatre? You can't miss the London Fringe Theater Festival in June.
The largest brewery in Canada, Labatt, is located in London! Tours to visit the brewery are available all year round.
Don't forget about the Garden Market, where you can find fresh produce and eat at great restaurants and cafes.
Every summer, there are more than 15 festivals taking place in London - lots with live music, interesting artisanal foods and shops, and tons of people to meet and mingle with.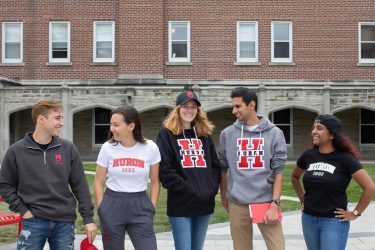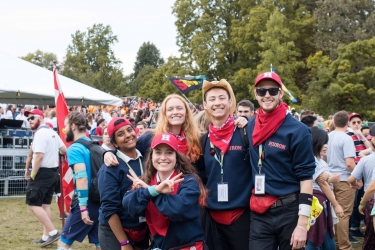 Sports & Winter Activities
There are many activities you can take part in during winter:
Enjoy watching a

London Club baseball game in Labatt Memorial Park

,

the oldest baseball stadium in the world!

Don't forget that

you can be part of a variety of athletic teams at Western University. Western offers a robust varsity athletics program, and several of their teams have won national and international championships.
Follow the London Knights hockey team at their games in Budweiser Gardens and join the celebration of their wins with the local community.
If you're a cyclist, visit the Forest City Veledrome in London, one of the five largest cycling paths in North America.
You can also enjoy skiing and snowboarding on Boler Mountain. Another option is ice skating in the skating rink located in Storybook Gardens, which is 250 meters long, or at the public skating rink in Victoria Park.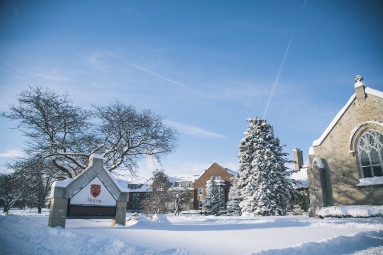 In London, you'll find hundreds of restaurants, cafes and bars where you can try local and international cuisine. If you want to try poutine, one of the most popular dishes in Canada, we recommend Smoke's Poutinerie or Prince Albert's Diner.
Also, you will find food from every part of the world - no matter where your travels take you.
Bertoldi's, La Casa and Abruzzi offer delicious Italian food. If you want Latin American food, Casa Blanca is one of the city's favorite options. For Japanese food, Izakaya Shogun is great and for pizza, tacos and salads, check out Toboggan.
There are so many options, we could talk for hours. Better yet, we invite you to come experience the delicious food yourself and try all the different restaurants in London!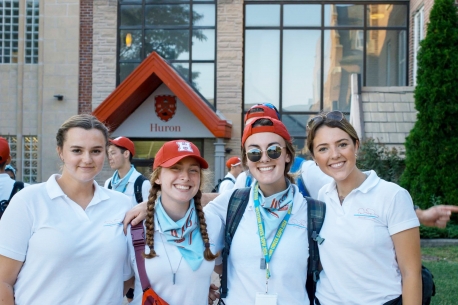 We hope to meet you soon!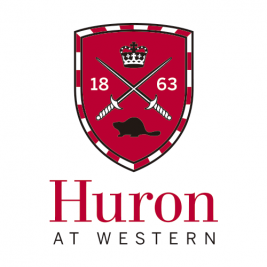 Apply Now to one of our Programs!
2019 © Huron University. All rights reserved.